Sitting on our room's patio at the Table Mountain Inn, we felt a million miles away from the big city. This is the best part of a visit to Golden, Colorado; it is a small town that's so close to Denver metro and the Front Range that you'll hardly see your fuel indicator move on a drive there.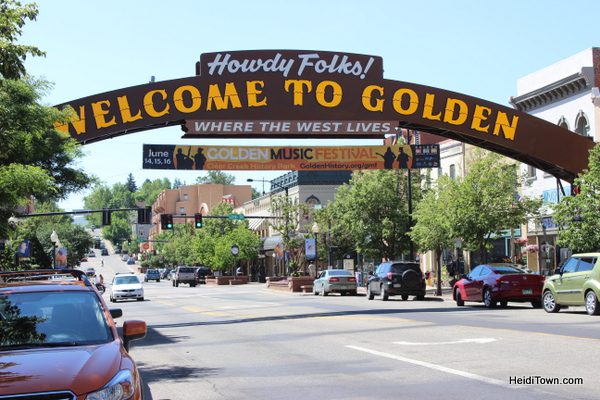 We were in town to attend the Golden Music Festival, but this 2-day itinerary works for whatever happens to bring you to Golden.
We arrived on a Friday afternoon, checked into our hotel and decided to indulge in nachos and a couple gigantic margaritas on Table Mountain Inn's restaurant's new patio. A great idea because it was happy hour and everything was just $5, plus the nachos were impressive.
Tour Miller Coors Brewery
After our snack, we walked the short distance to Coors for our VIP tour. This was my first-ever big brewery tour and it was an eye-opener. The scale on which Miller Coors brews beer is staggering. My husband kept referencing "Willy Wonka & the Chocolate Factory" as we gawked at huge copper kettles and ginormous two story vats of bubbly stuff. Continue reading →