Finding a place to stay in Delta County is really fun because there's such a variety of accommodations in this area of Western Colorado. From farms to bed and breakfasts and everything in between, the only thing you'll be hard pressed to find is a chain hotel.
Whether you're heading over for a festival or just to explore, here are some of the interesting places that we've stayed during our trips to Delta County. 
Bross Hotel Bed & Breakfast, Paonia, Colorado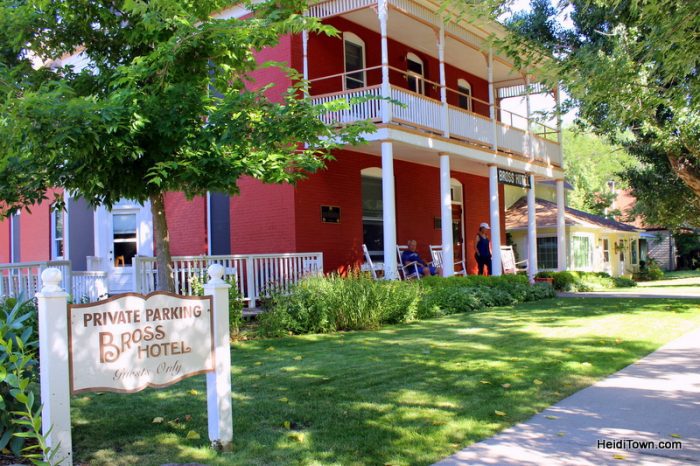 We stayed at Bross Hotel in downtown Paonia on our most recent trip to Delta County's North Fork Valley. This hotel is unique because it was a purpose built hotel and has remained a hotel for 110 years.
The Victorian rooms are cozy and will leave you with the feeling that you've traveled back to 1916, except that I expect the plumbing is much better today.
Each room at Bross comes with a delicious homemade breakfast, and don't miss out on sipping your coffee on the expansive front balcony overlooking Onarga Avenue. I felt a bit like the Colorado version of Scarlett O'Hara on that balcony. As a bonus, Revolution Brewing is just around the corner from Bross Hotel.
Gunnison River Farms, Orchard City, Colorado Continue reading →