beer tent
It seems rather appropriate for the Mayor of a place called HeidiTown to have a connection to the German Chamber of Commerce – Colorado Chapter. Full disclosure: This organization has been advertising their events with HeidiTown for a while now and it's a match made in heaven.
This organization puts together well-organized and top-notch events that I am more than happy to slap my endorsement on. Their Biergarten Festival is a summer party my husband and I look forward to every year.
The GACC-CO's winter event is the Denver Christkindl Market. In operation for 12 years, this year there's a new look, but the market hasn't lost its intimate, European feel.
Christkindl markets have deep roots in Germany where the oldest recorded Christmas market dates back to 1310 in Munich. Held in front of churches, the markets were often part of a person's church visit. Today, these markets are still held in town squares across Germany.
Tour the Denver Christkindl Market to find unique, handmade gifts for nearly everyone on your list. I found lots of knit hats and beautiful artisan jewelry that I'd love to find under the tree this Christmas.
The best part of the market, in my illustrious opinion, is the food and the beer/entertainment tent. I'd recommend coming hungry, having some delicious European-style food and a beer or two and then going shopping.
While we were visiting the beer tent last weekend, the Chalet Dancers from Castle Rock were peforming and their authentic German dances impressed the crowd, me included. Under the tent you'll find a full lineup of entertainment on the weekday evenings and weekends.
Sipping a beer or gluehwein (spiced wine), you'll be transported to a different time and place, and this is what I love the most about the Denver Christkindl Market and the Biergarten Festival – it's a chance to experience a little German culture right here in Colorado. Our state is rich with German heritage, but we don't always get a chance to see it, taste it and feel it in action. I applaud the German Chamber of Commerce – Colorado Chapter for keeping this culture alive and well.
Keep in mind that the market is a wonderful event for children – from entertainment to delicious pastries, make the Denver Christkindl Market a part of their childhood memories this Christmas.
Denver Christkindl Market
Skyline Park (16th & Arapaho)
November 23 to December 22, 2012
Sunday – Wednesday 11 a.m. to 7 p.m.
Thursday – Saturday 11 a.m. to 9 p.m.
Join the Denver Christkindl Market on Facebook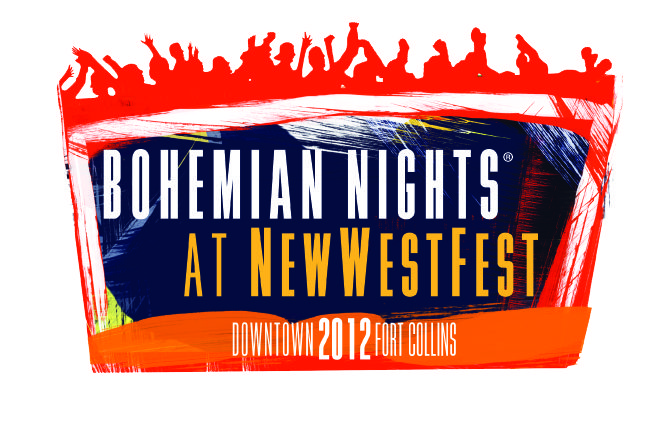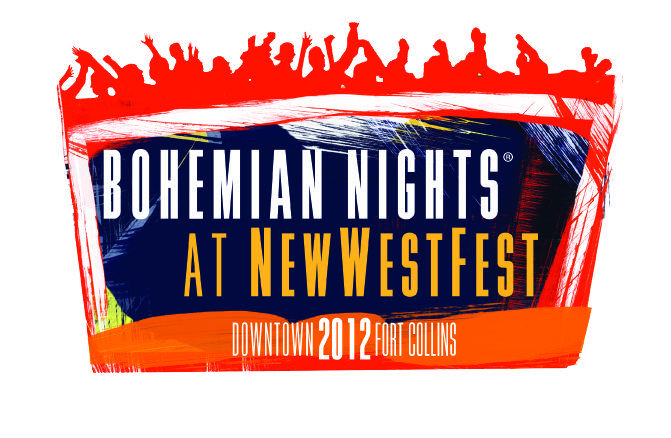 My parents met while singing in a traveling church band in the 70s, and on many childhood nights I fell asleep listening to my dad strumming his guitar downstairs. My mom, who is an accomplished pianist, laughingly used to accuse my dad of hugging his guitar more than her.
Obviously, I was born into a musical family, and I have an honest appreciation of musicians and live music. Unfortunately, I rarely write about music festivals on HeidiTown, in part because there are so many. I could start a blog dedicated entirely to Colorado music fests and never run out of material.
Earlier this year, I was lucky to be assigned to write about Bohemian Nights at NewWestFest by an editor in my freelance life. During the assignment I had the opportunity to meet many of the people behind the event and some of the musicians who are playing this year.
I have always thought Bohemian Nights at NewWestFest was a cool event, but after getting a glimpse behind the curtain, I am convinced it's one of the best, if not the best, music fest in the state of Colorado.
So what makes Bohemian Nights at NewWestFest so great?
There are several reasons this fest rates so high in my mind. First, there's the location. It takes a lot of strategic planning and cooperation between many organizations and the City of Fort Collins to put on a large, free festival in the heart of downtown. Most music festivals occur in a stadium or a farmer's field, but this event takes place in Old Town Fort Collins. The location gives it a community vibe, and Old Town provides a lovely backdrop.
Another reason this festival is special is its longevity. This is the 24th year of this event that was originally just "NewWestFest" – a celebration of Fort Collins' birthday. This summer the city turns 139, and she's looking pretty good for her age.
The third and final reason this is a truly outstanding festival is that it is not only one of the largest, if not largest, gatherings of Colorado bands in the state, but it's a chance for emerging artists to connect with new fans.
The event organizers spend hundreds of hours putting together a lineup that will please the crowds at Bohemian Nights at NewWestFest, but will also surprise them. They deliberately do not have music-specific stages. In other words, you will not find a "Bluegrass Stage" or "Jazz Stage." They want to expose music-lovers to bands they might not have otherwise discovered, and to give bands a chance to strut their stuff in front on a big stage.
For years now, Bohemian Nights at NewWestFest has been attracting nationally recognized headliners and this year is no exception. Michael Franti and Spearhead, Alison Krauss & Union Station with Jerry Douglas and the Gipsy Kings will play the main stage on Mountain Avenue during this three-day event.
I'm very excited to see these amazing headliners (for free), but I am also looking forward to hearing local bands like The Patti Fiasco. I interviewed the band's front woman, Alysia Kraft, and she is a gifted singer/songwriter and performer. The Patti Fiasco plays the Library Stage on Friday, August 10 at 5 p.m.
Bohemian Nights at NewWestFest runs Friday, August 10 through Sunday, August 12. Around 100 bands are scheduled to play over the three days on six music stages. There are also two entertainment stages, lots of arts, crafts and food vendors, and of course, beer gardens.
I have a lot of readers in the Denver area, and I promise you, Bohemian Nights at NewWestFest is worth the drive to Fort Collins. Yes, it will be crowded, and yes, it's almost always hot, but if you visit with an open mind and the goal of discovering a new and exciting band, you will not be disappointed.
For more information: