Cozumel
Five years before I started HeidiTown, Ryan and I got married in in Golden, Colorado in May 2002. After honeymooning in England, we made a pact to spend each anniversary in a different state. That lasted a number of years until HeidiTown was in full swing and we were traveling nearly exclusively in Colorado.
Now that HeidiTown has annexed six new states, I'm excited to start exploring the states surrounding Colorado again once again.
Since we've been taking a road trip on every anniversary for the last 14 years, I thought I'd share with you the 14 places we've visited in nearly 15 years of marriage.
On our first anniversary in 2003, we traveled to a small bed and breakfast at the foot of the Snowy Range near Centennial, Wyoming. We hiked on their expansive alpaca ranch, soaked in the hot tub and went on a horseback ride at a nearby ranch.
Unfortunately that bed and breakfast no longers exists, but this anniversary was a true getaway and one reason I think we both still associate trips to Wyoming with serenity.
In 2004, on our second anniversary, we went to Santa Fe, New Mexico, a city we both love and had previously visited. In fact, we visited Santa Fe a number of times before HeidiTown was established. Continue reading →
HeidiTown is all about Colorado and I have no plans to change my brand. However, it's been nine years since I've been on a vacation abroad, and being a writer, it was impossible for me not to share my experience with you.

As most of you already know, Ryan and I spent last week celebrating my fortieth birthday on the island of Cozumel in Mexico. Cozumel is located in the Caribbean, and is a 45 minute ferry ride from Playa del Carmen.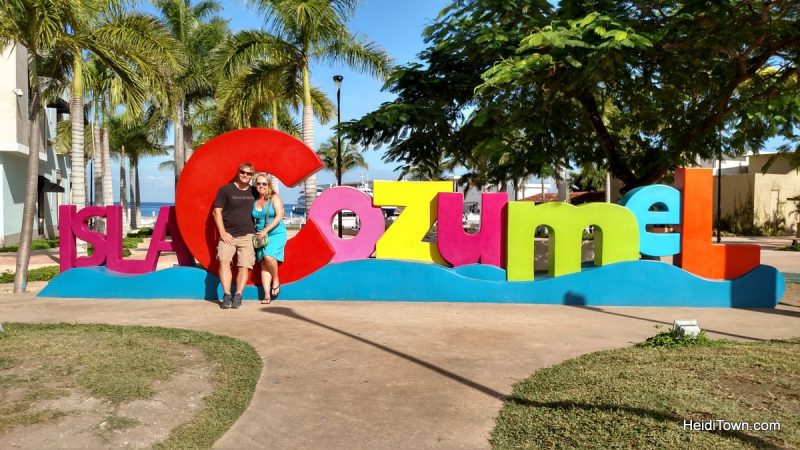 We stayed at El Cozumeleno Beach Resort on the north side of the island. We've been to Cozumel before and we like the north side because it's just a 80 to 100 peso (about $5) taxi ride from San Miguel, Cozumel's charming town.
As you might expect, when we travel in Mexico we love to explore, and if we do an all-inclusive, like on this trip, we spend a lot of time off-resort. This trip was no exception. Continue reading →