cultural festival
Call me an Oktoberfest snob, but I believe it takes more than beer and pretzels to make a great Oktoberfest. This year, Loveland Oktoberfest, held at Grimm Brothers Brewhouse, has many of the right ingredients to be called the best Oktoberfest in Northern Colorado.
Of course, it's about the bier
First of all, Oktoberfest is about good beer and Loveland's festival will feature six of the city's award winning breweries, and for fun, they've invited Wibby from down the road in Longmont. In addition to Grimm and Wibby, breweries in attendance are Verboten, Loveland Aleworks, Crow Hop, Big Beaver, Buckhorn Brewers and Big Thompson.
New this year is the Baron Berliner Bar, which will feature Grimm's traditional Berlinerweisse called The Baron, with multiple flavored syrups available for festival goers to create their own Berliner experience.
It's about the music 
Second of all, Oktoberfest is about German music. I am super excited that this year, not only will Loveland Oktoberfest feature two authentic polka bands, Neue Polka Colorado and Polka Folka, but also DJ KAAOS.
Just like at Oktoberfest at Munich, DJ KAAOS will spin all sorts of German music including Die Fantastischen Vier, Rammstein, Jurgen Birlinger and much more. This is one of the most unique things happening at Loveland Oktoberfest and I can't wait.
It's about the food
This year's Loveland Oktoberfest will feature pretzels from Styria Bakery (these are the real deal, folks), pastries from Sweet European Treats (Mayor approved) and the Colorado Candy Company is making something special just for the fest. In addition, authentic German cuisine will be catered for the event. No one will go hungry at Loveland Oktoberfest.
It's about the games & ambiance
Come in your best German garb and participate in the Best Dressed Costume contest on Saturday at 2 p.m. Other contests will be held during the fest including a Stein Hoisting event and a Hammerschlagen tournament to benefit Kiwanis (the champion wins free beer for a year).
Several local university German Clubs will be on hand to help you practice a little Deutsch, the official language of Germany and Austria, and one of the three official languages of Switzerland.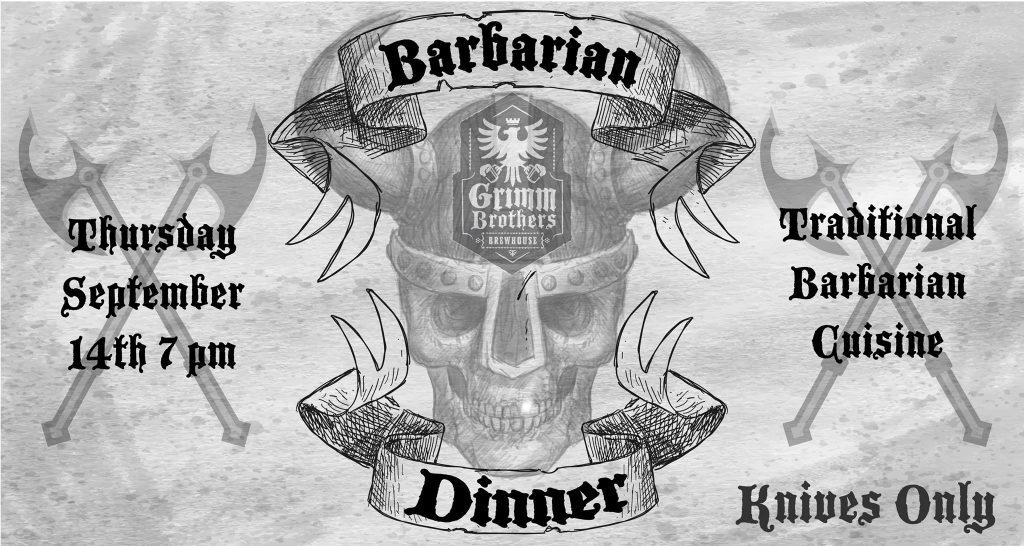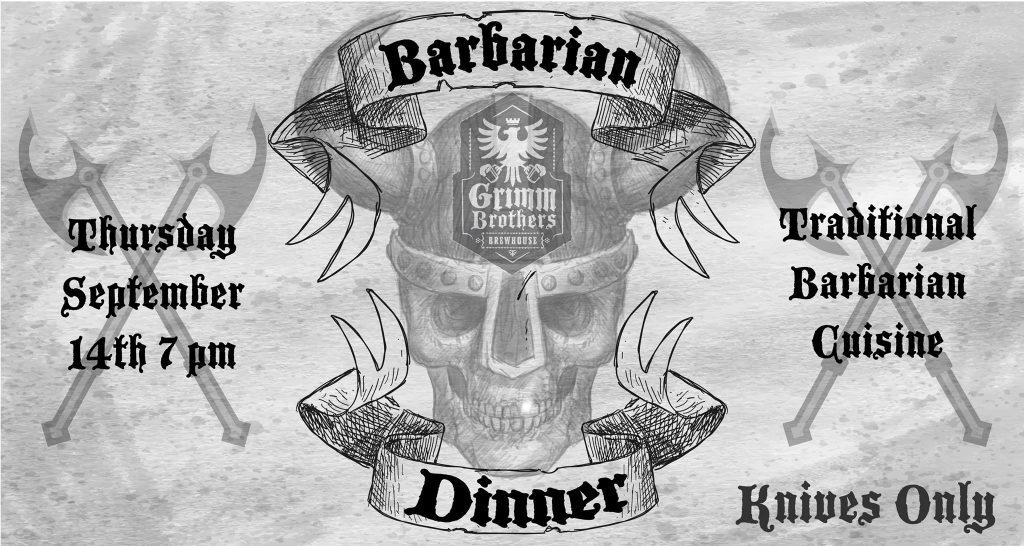 Party like a barbarian on Thursday
The kick off to Loveland Oktoberfest is the Barbarian Dinner on Thursday, September 14. This is like no other beer dinner you've ever attended (I guarantee). While Loveland Oktoberfest is free to attend, Barbarian Dinner is a ticketed event. Learn more & purchase tickets here.
Loveland Oktoberfest is 100% family-friendly. There will be activities for the bigs and littles, so grab grandma and the kiddos and make your way to Loveland, Colorado this September.
Loveland Oktoberfest
FREE ADMISSION
Grimm Brothers Brewhouse (click for map)
Friday, September 15 | 4 to 9 p.m.
Saturday, September 16 | 12 to 9 p.m.
***
Featured Festivals spots on HeidiTown are paid advertisements. If you'd like to have your festival or event considered for a feature contact TheMayor@HeidiTown.com. Thank you!

Save
Save
Have you noticed that everyone is visiting Germany this year? It's wildly popular with Millennial travel bloggers in love with Berlin, and Colorado brewers looking to immerse themselves in the beer brewing traditions of the old country.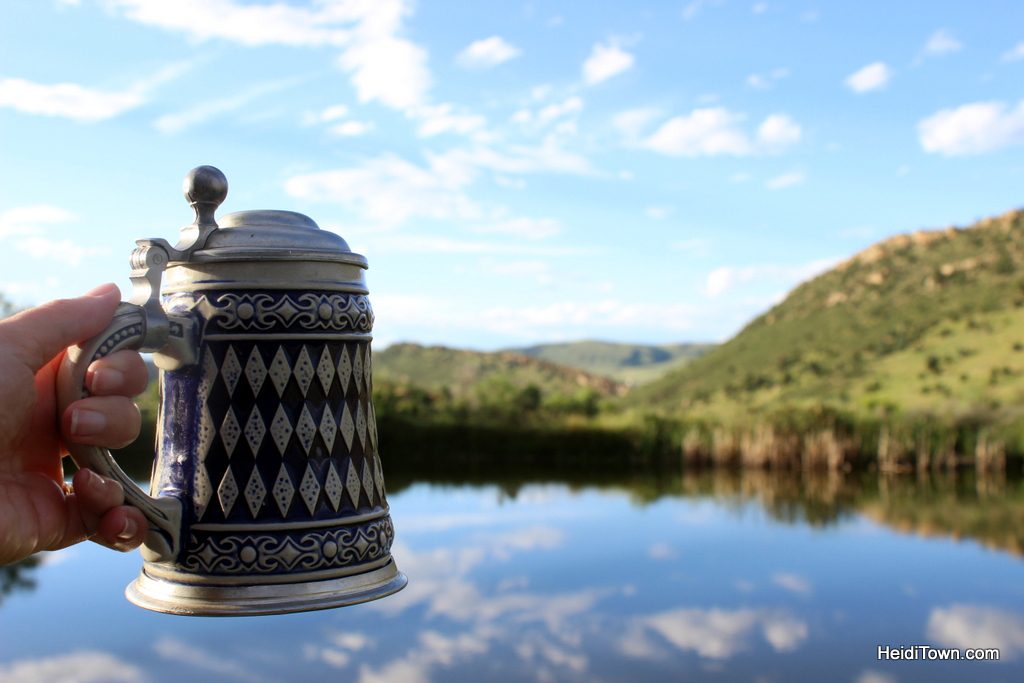 If you are anything like me, however, you can't afford a plane ticket to Germany (today's summer airfare from Denver to Frankfurt nonstop is $1600/person).
Thankfully, Coloradans don't have to fly to Germany to experience German culture.
Ryan and I have been attending the Annual Biergarten Festival for the better part of a decade and our secret summer festival is no longer a secret. People love the Biergarten Festival for its beautiful setting, laid back ambiance, friendliness and authenticity.
Attending this festival really does feel like going to a summer party in the rolling green hills of Germany (without the travel price tag).
I've been writing about this festival for years and I always tell my readers about the wonderful German dancing, outstanding German beer (Paulaner, of course) and delicious German food. This year, I have a couple new items to tell you about.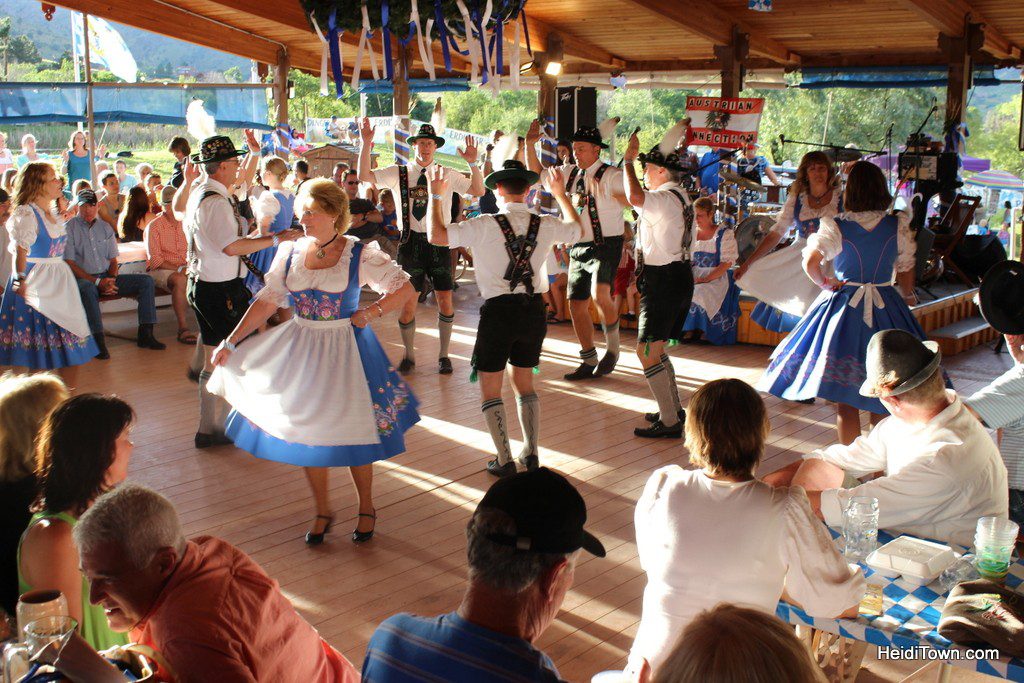 Festival organizers have added a Stein Hoisting Contest, so it's time to start warming up those brawny arm muscles boys and girls. I hear that doing the Wood Chopper Dance is a great way to practice. This contest of strength takes place Saturday (7/9) at 4 p.m.
Another new event is the 1st Annual Dachshund Race on Sunday at 2 p.m. If you've never had the opportunity to watch a dachshund race, you've missed out. Come prepared to be amused. 
Want to sign up for the Stein Hoisting or Dachshund Race? Email jacobson@gacc-co.org.
Of course, all the usual suspects will be in attendance such as Rick Borger & the Average Band, Peter Kron, the Chalet Dancers, TEV Edelweiss Schuhplattlers and the Rhinelanders.
The beer continuously flows and the music never stops at Biergarten Festival, which is one reason I consider this to be one of the best summer festivals in Colorado. If you've been meaning to make it to Biergarten Festival, this is the year to make it happen.
Annual Biergarten Festival
July 8-10, 2016
July 8, 4 to 10 p.m. / July 9, 11 a.m. to 10 p.m. / July 10, 10 a.m. to 7 p.m.
TEV Edelweiss Club
17832 Highway 8, Morrison, Colorado
$5/day adults
$3 children 12 & under (age 5 & under free)
Pets welcome
Join Biergarten Festival on Facebook
Follow Biergarten Festival on Twitter
***
Featured Festival spots on HeidiTown.com are paid advertisements. Interested in having your festival or event considered for a feature?EmailTheMayor@HeidiTown.com.
Save