girls travel
I'm not a girlie girl. I can count on one hand the number of manicures I've gotten over the course of my 40-year-life, however, I'm no stranger to spa life. I adore the aroma, the hot tea, the cozy robes, the steam room and sauna… did I mention the aroma?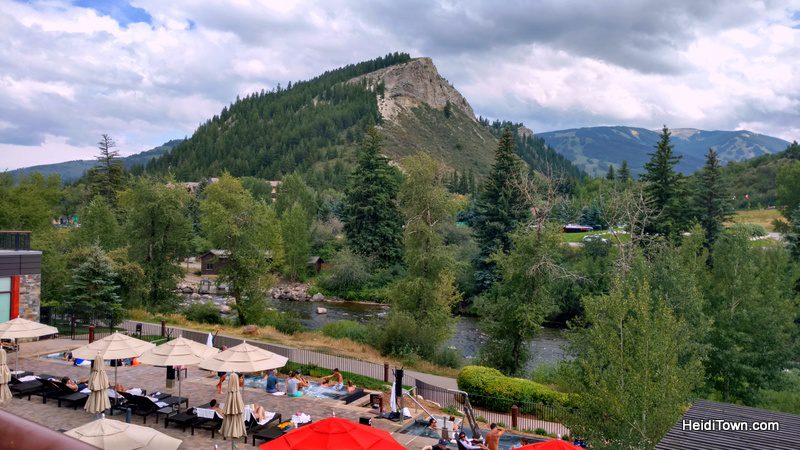 When I told my mom that I needed a distraction during eye surgery recovery, she jumped on a plane and flew from Oregon to Colorado. During her visit, I decided to treat her to an overnight stay and spa getaway at The Westin Riverfront Resort & Spa at Beaver Creek Mountain. As a late birthday present for my mom, I booked treatments for us at Spa Anjali.
The Westin Riverfront property is located in Avon, just a few minutes west of Vail, at the base of Beaver Creek Mountain. It's a ski-in/ski-out property, but it's also popular with summertime guests who enjoy all the recreational activities offered in the area and the outdoor pool area which made The Heidi Guide's "4 Mountain Resort Pools to Help You Beat the Heat" on MountainLiving.com. Continue reading →
I get asked year round for advice on where to go on a girlfriend getaway in Colorado and I usually respond with, "It depends." It depends on the type of women in your party; is your group filled with outdoor enthusiasts or would they rather shop till they drop? Or perhaps they want to do a bit of both?
Here are some of my suggestions for a Colorado girls getaway this summer that will make everyone happy and provide beautiful backdrops for adorable selfies.
Shopping girls trip
Steamboat Springs is one of my favorite mountain shopping towns. With a variety of shops and galleries and F.M. Light & Sons, one of the West's most famous western wear boutiques, shopping in Steamboat is a real Colorado kind of affair.
If all that shopping makes you thirsty and hungry, check out Laundry Kitchen & Cocktails for the perfect happy hour. Continue reading →