holiday travel
I'm a small town girl at heart, but I love the city during the holidays and Denver is especially Christmassy at this time of year.

This past weekend, we visited Denver with the intention of immersing ourselves in the holiday spirit and we accomplished our mission.
Ryan and I arrived in the city around 1 p.m. and checked in early to our hotel, the brand new Le Méridien in downtown Denver. From the chandelier in the lobby to the rooftop bar, Le Méridien is 20 floors of modern, classy comfort. Plus, the location of this Denver hotel is ideal if you're catching a show at the Denver Performing Arts Center or attending an event at the Denver Convention Center, as both are less than a block away.
Le Méridien would be an ideal hotel to stay at during GABF (Great American Beer Festival), but I'd reserve your room now as the entire city books up during that week. Continue reading →
There are still 144 days until Christmas, so please don't panic, however, it's never too soon to plan holiday travel. And after this summer heatwave we've been experiencing, a cool down in the beautiful village of Ouray, Colorado sounds heavenly.
Imagine spending a wintry weekend surrounded by snowy peaks in Ouray, Colorado. Snowshoe on a local trail, enjoy a delicious meal or cozy up with a warm whiskey drink at KJ Wood Distillers. Top it all off with Ouray's Wine, Chocolate & Cheese Festival.
Discounted tickets to Ouray's Wine, Chocolate & Cheese Festival
The Annual Wine, Chocolate & Cheese Festival takes place during Ouray's Winterfest, a seven-week holiday season of events and promotions. It starts after Thanksgiving and last through the Ouray Ice Festival in January. Festive activities take place throughout Winterfest, including Wine, Chocolate & Cheese Festival.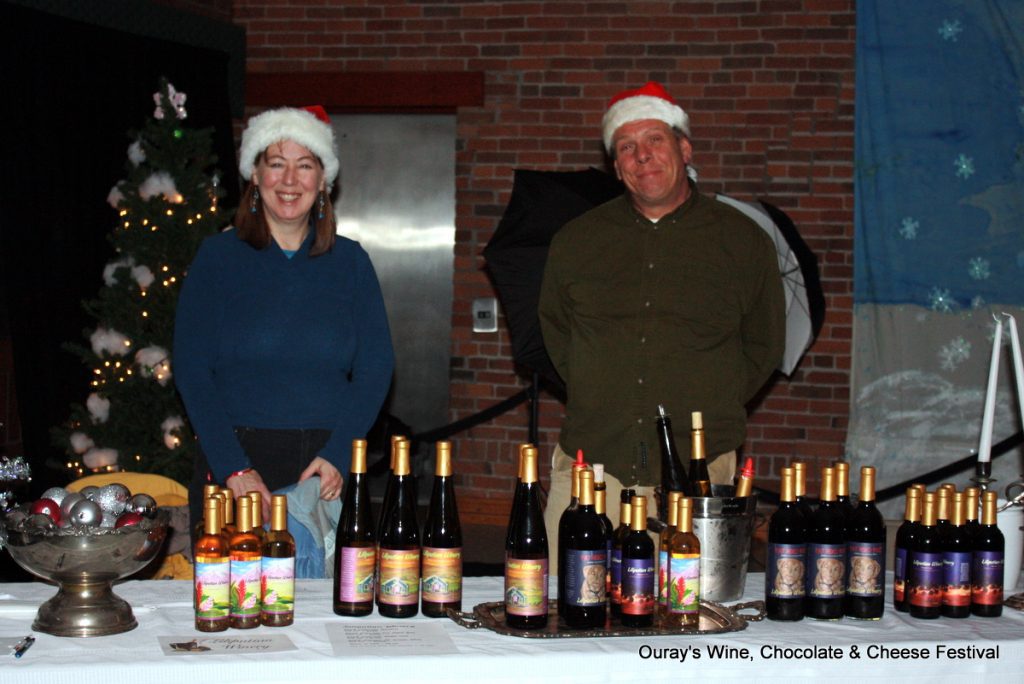 This blog post is your chance to purchase discounted tickets to Wine, Chocolate & Cheese Festival, and to start planning your winter getaway in Ouray.
This year's event takes place on Saturday, December 10, 2016.
This festival features Colorado wines, chocolate and cheeses, and has expanded to include local craft distillers and arts and crafts. Of course, there's live music too and this year's festival theme is 1930's Swing.
Ouray's Wine, Chocolate & Cheese Festival is a beautiful way to ring in the holidays with a few of everyone's favorite things. And it's also an opportunity to purchase last minute Colorado gifts for all your favorite people.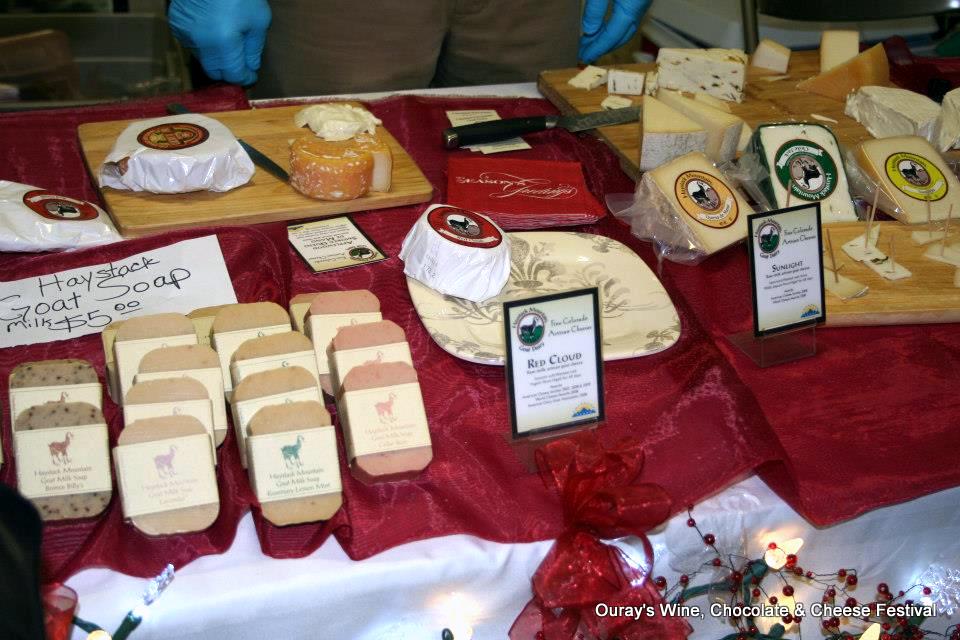 Click here and enter "HeidiTown" into the "Enter Promotional Code" box to receive a 10% discount on your 2016 tickets to Ouray's Wine, Chocolate & Cheese Festival. Promotion runs through August 31, 2016.
Ouray's Wine, Chocolate & Cheese Festival is online at ColoradoWineFest.org.
Start planning your visit to Ouray at OurayColorado.com.
Each year, Ouray's Wine, Chocolate & Cheese Festival supports a local non-profit and this year's benefactor is Weehawken Creative Arts, helping kids and adults in Ouray County and neighboring communities discover their creative potential through the arts.
Winterfest is supported by the Annual Ouray Jeep Raffle, a half-century-long community fundraiser that gives participants the opportunity to win a jeep.
***
This post is a paid advertisement. Interested in marketing your event, festival or destination with HeidiTown.com? Please email TheMayor@HeidiTown.com.