Maker Faire
You need to attend a Maker Faire in order to truly understand the powerful nature of these events.
First and foremost, you will see children of all ages engaging with something other than a screen, and you'll walk away with undeniable proof that children are curious beings.
I recently attended a maker sort of event in Boulder that proved to me that if you give a kid a cardboard box and some glue she will turn that box into a spaceship (even if it still looks like a box, it's a spaceship in her mind).
"Maker Faire is the Greatest Show (and Tell) on Earth — a family-friendly festival of invention, creativity, and resourcefulness, and a celebration of the Maker movement." –MakerFaire.com
Maker faires inspire creativity and imagination, and if you aren't familiar with the history of these events they launched in 2006. Makerfaire.com describes the events as "Part science fair, part county fair, and part something entirely new." Maker Faires occur all over the country and are an all-ages gathering of "tech enthusiasts, crafters, educators, tinkerers, hobbyists, engineers, science clubs, authors, artists, students, and commercial exhibitors."
Denver Maker Faire is a chance for you to experience the Maker movement first hand. You'll get the opportunity to become part of the Maker story because you will be invited to join in many activities. And there are so many activities happening at Denver Maker Faire.
From combat bot competitions to a Maker Fashion Show, there's a little something for everyone, including a life-sized interactive arcade experience that sounds super fun.
In addition, you'll have the chance to meet makers like Zhenghua Yang (Z), founder of Serenity Forge, a video game development company. Z will talk about his studio's approach to developing video games that are driven by strong values aimed at helping important areas in society such as education, business, culture, science, and art.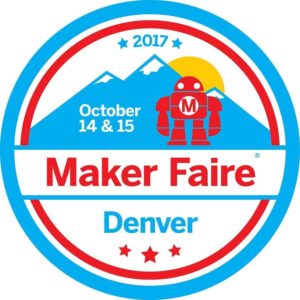 Let's face it, the world needs more makers. We need people who are inspired to create things and there's no better inspiration in Colorado than Denver Maker Faire. I hope to see you in Denver this October. Below find the details about the faire and a link to get 10% off your Denver Maker Faire tickets.
Denver Maker Faire
Saturday & Sunday, October 14 & 15, 2017
Denver Pavilion Building
451 E. 58th Avenue (map)
Join Denver Maker Faire on Facebook
Folllow @DenMakerFaire on Twitter
#DMF2017
Maker
Noun
1. A person or thing that makes or produces something
"A cabinetmaker"
          Synonyms; creator, manufacturer, constructor, builder, producer, fabricator, inventor, architect, designer
         "The makers of fine furniture"
2. God; the Creator
I have a real affinity for makers. After all, my husband designs and builds furniture, so "making stuff" plays an important role in our lives.
A decade ago, the first Maker Faire was held in California. Since then, the movement has grown, and today there are maker faires across the world. A Maker Faire is a celebration of arts, crafts, engineering, science projects and the DIY mindset.
The 4th NoCo Mini Maker Faire, held in Loveland, Colorado, continues to grow, and with growth comes change. This year, the event is being held in a new location, inside the First National Bank Building at The Ranch Events Complex.
More than 100 Makers converge on Loveland for this event, which kicks off with an adults-only party on Friday, October 7, called Sparks & Spirits. Cocktails will be provided by local distillers and entertainers include Rubens Tube fire and music, interactive light art from Solid State Depot and Mystica body paint.
One of my favorite gin makers, Golden Moon Distillery, will be there, along with a nice lineup of other Colorado makers of fine spirits such as Syntax Spirits from Greeley. Distiller, Heather Bean, makes small-batch vodka, whiskey and rum from grain-to-glass using all Colorado ingredients.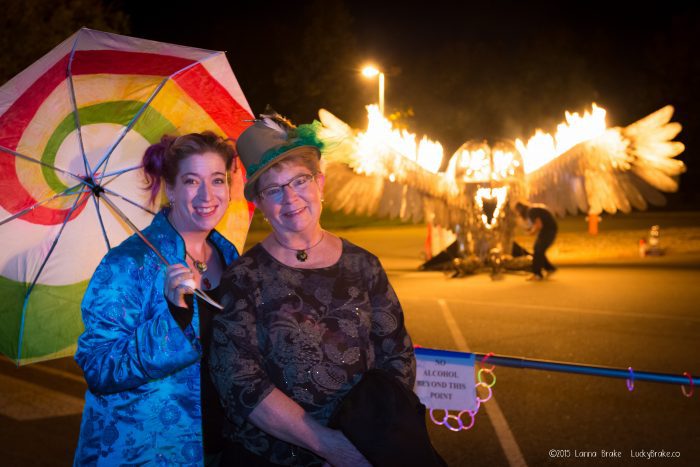 The Noco Mini Maker Faire is an family affair. On Saturday and Sunday, children are more than welcome and in fact, encouraged to attend. A maker faire is an excellent place for a inquisitive child. 
Attendees will be inspired, awed and intrigued. Some makers are students, while others are adults. Exhibits include everything from social robotics from Robauto to creative music makers, Serenity Forge. In addition, there will be several community art projects including a Chalkboard Art Car where guests can give voice to their creative expression. And fresh from Burning Man, no one will be able to miss the 30-foot DaVinci Flying Machine.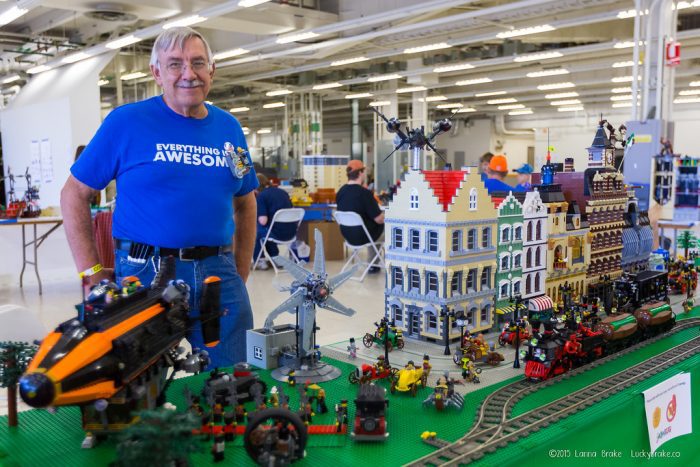 Attendees can expect to spend hours strolling through the event, chatting with makers and getting hands on with various projects and games.
A maker event is where the left and right brain merge to create amazing, innovative and beautiful things.
NoCo Mini Maker Faire
October 8-9, 2016
Location: The Ranch Events Complex, Loveland, Colorado
Advanced ticket prices $10 adults, $6 child/student
Sparks & Spirits, Friday evening, October 7
Advanced ticket price $50
CLICK HERE to purchase tickets
Follow @NocoMakerFaire on Twitter
***
Featured Festival spots on HeidiTown.com are paid advertisements. Interested in having your festival or event considered for a feature? Email TheMayor@HeidiTown.com.