Visit Loveland
Call me an Oktoberfest snob, but I believe it takes more than beer and pretzels to make a great Oktoberfest. This year, Loveland Oktoberfest, held at Grimm Brothers Brewhouse, has many of the right ingredients to be called the best Oktoberfest in Northern Colorado.
Of course, it's about the bier
First of all, Oktoberfest is about good beer and Loveland's festival will feature six of the city's award winning breweries, and for fun, they've invited Wibby from down the road in Longmont. In addition to Grimm and Wibby, breweries in attendance are Verboten, Loveland Aleworks, Crow Hop, Big Beaver, Buckhorn Brewers and Big Thompson.
New this year is the Baron Berliner Bar, which will feature Grimm's traditional Berlinerweisse called The Baron, with multiple flavored syrups available for festival goers to create their own Berliner experience.
It's about the music 
Second of all, Oktoberfest is about German music. I am super excited that this year, not only will Loveland Oktoberfest feature two authentic polka bands, Neue Polka Colorado and Polka Folka, but also DJ KAAOS.
Just like at Oktoberfest at Munich, DJ KAAOS will spin all sorts of German music including Die Fantastischen Vier, Rammstein, Jurgen Birlinger and much more. This is one of the most unique things happening at Loveland Oktoberfest and I can't wait.
It's about the food
This year's Loveland Oktoberfest will feature pretzels from Styria Bakery (these are the real deal, folks), pastries from Sweet European Treats (Mayor approved) and the Colorado Candy Company is making something special just for the fest. In addition, authentic German cuisine will be catered for the event. No one will go hungry at Loveland Oktoberfest.
It's about the games & ambiance
Come in your best German garb and participate in the Best Dressed Costume contest on Saturday at 2 p.m. Other contests will be held during the fest including a Stein Hoisting event and a Hammerschlagen tournament to benefit Kiwanis (the champion wins free beer for a year).
Several local university German Clubs will be on hand to help you practice a little Deutsch, the official language of Germany and Austria, and one of the three official languages of Switzerland.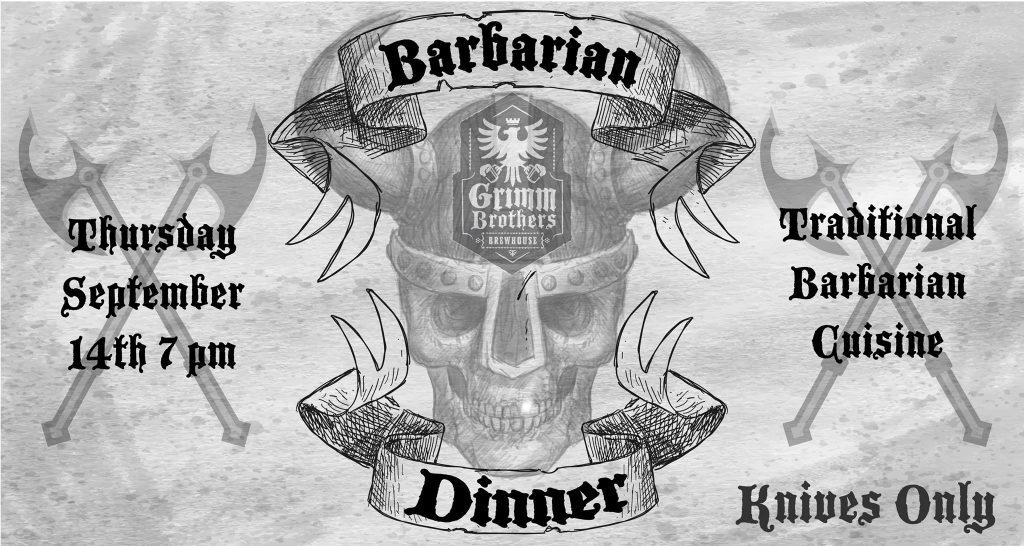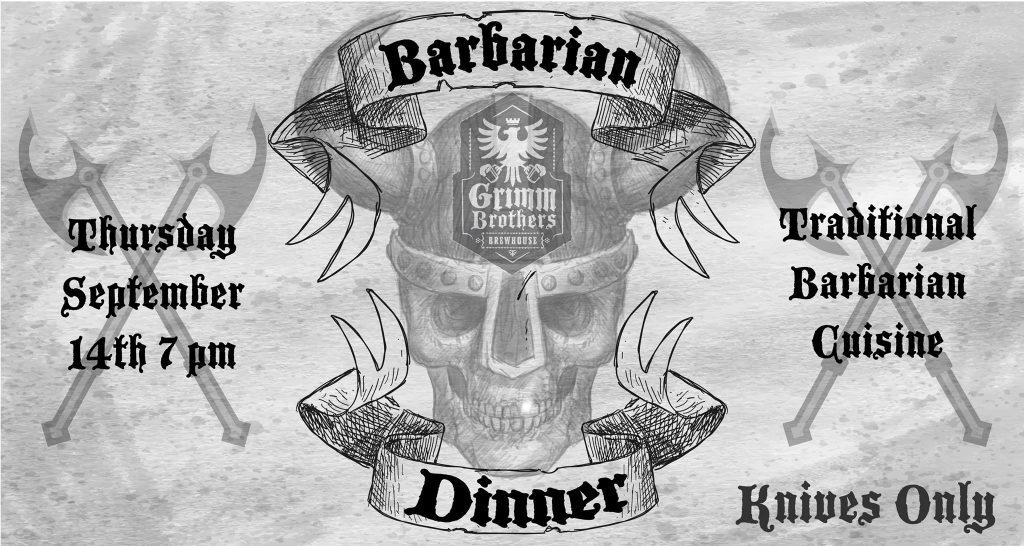 Party like a barbarian on Thursday
The kick off to Loveland Oktoberfest is the Barbarian Dinner on Thursday, September 14. This is like no other beer dinner you've ever attended (I guarantee). While Loveland Oktoberfest is free to attend, Barbarian Dinner is a ticketed event. Learn more & purchase tickets here.
Loveland Oktoberfest is 100% family-friendly. There will be activities for the bigs and littles, so grab grandma and the kiddos and make your way to Loveland, Colorado this September.
Loveland Oktoberfest
FREE ADMISSION
Grimm Brothers Brewhouse (click for map)
Friday, September 15 | 4 to 9 p.m.
Saturday, September 16 | 12 to 9 p.m.
***
Featured Festivals spots on HeidiTown are paid advertisements. If you'd like to have your festival or event considered for a feature contact TheMayor@HeidiTown.com. Thank you!

Save
Save
If you like craft beer and food, you won't want to miss Front Range Rally, one of Northern Colorado's biggest and best beer festivals. I've been attending this event for a number of years and it's one of our favorite Colorado beer festivals. 
The nitty gritty details
There are currently 44 breweries signed up to attend Front Range Rally in Loveland, Colorado. There are also nine vendors featuring other beverages such as cider, mead and spirits.
Most of Loveland's local breweries will be in attendance, as well as a few Denver and out-of-state breweries including Melvin Brewing out of Jackson, Wyoming, who won a GABF gold medal for their IPA.
This event also features ten food trucks with offerings varying from barbecue to pizza to cheese curds and deviled eggs. Please note that food is not included in the price of your ticket and must be purchased separately.
I recently indulged in the deviled eggs from Yolk'n Around and I can tell you that they are delicious. I recommend the bacon/avocado. I also love, love, love the bacon wrapped jalapenos from Bedrock BBQ (you'd better bring them, Lance!), and you can never go wrong with wings from the Wing Shack.
In addition to the beer and food, Front Range Rally always welcomes great musicians to their festival stage.
It's good to be a VIP at Front Range Rally
Tap & Handle is catering the VIP section at Front Range Rally this year and they will provide four beer and food pairings. This means that while general admission tickets do not come with food, VIPs tickets do.
VIPs also get an hour extra at the festival (early entry at 1:30), access to the VIP Lounge which features exclusive beer varieties, complimentary hors d'oeuvres, shaded seating and my favorite, access to a private VIP only restroom.
I believe that splurging for VIP tickets at this festivals is well worth it. Plus, your money goes to a good cause.
Drink for a good cause
One hundred percent of the net proceeds from Front Range Rally go to the Food Bank for Larimer County. That's right folks, this event, which takes a small army to organize and produce – is entirely run by volunteers.
The Food Bank for Larimer County distributed 9.2 million pounds of food in 2016 to low-income residents throughout the county.
By buying a ticket to Front Range Rally, you are helping support this great, local nonprofit.
Front Range Rally
May 20, 2017
2:30 to 7 p.m. (GA) / 1:30 to 7 p.m. (VIP)
2600 N. Lincoln Avenue in Loveland, Colorado
General Admission $40 / VIP $65 / DD $10
Join Front Range Rally on Facebook
Follow Front Range Rally on Twitter
#FrontRangeRally
***
Featured Festivals spots on HeidiTown are paid advertisements. If you'd like to have your festival or event considered for a feature contact TheMayor@HeidiTown.com. Learn more about marketing with HeidiTown here. Thank you!