glamping
Earlier this fall, Ryan and I took one of our most anticipated trips in HeidiTown's ten-year history. Thanks to Rescued Relics, we got to experience camper glamping for the very first time.
What's glamping, you ask? Well, in my opinion, it's camping without the dirt. That's right, after two nights in a vintage glamper, despite not having taken a shower, I didn't feel nearly as dirty as I do after two nights of crawling in and out of a tent — and that's just one of the benefits of glamping.
Buttercup is a renovated 1969 Go-Lite, and she's just one of Rescued Relics' glampers. At 10 feet long, she's equipped with a bed, table, kitchenette with propane stove, refrigerator and storage. Quite frankly, I think she's pretty much the cutest little glamper (camper) ever.  
We pulled Buttercup with Ryan's Nissan Frontier and one of the drawbacks of pulling a camper is that you need to drive a reasonable speed which is not Ryan's normal style, but he soon got into the rhythm of things. He often pulls U-Haul trailers and he said Buttercup was as easy to pull as one of those. Continue reading →
Our first stay at a yurt this winter taught us one thing – we love yurt life, so when we were invited to stay at Yurt Village at Snow Mountain Ranch, a YMCA property located in Granby, Colorado, we said yes.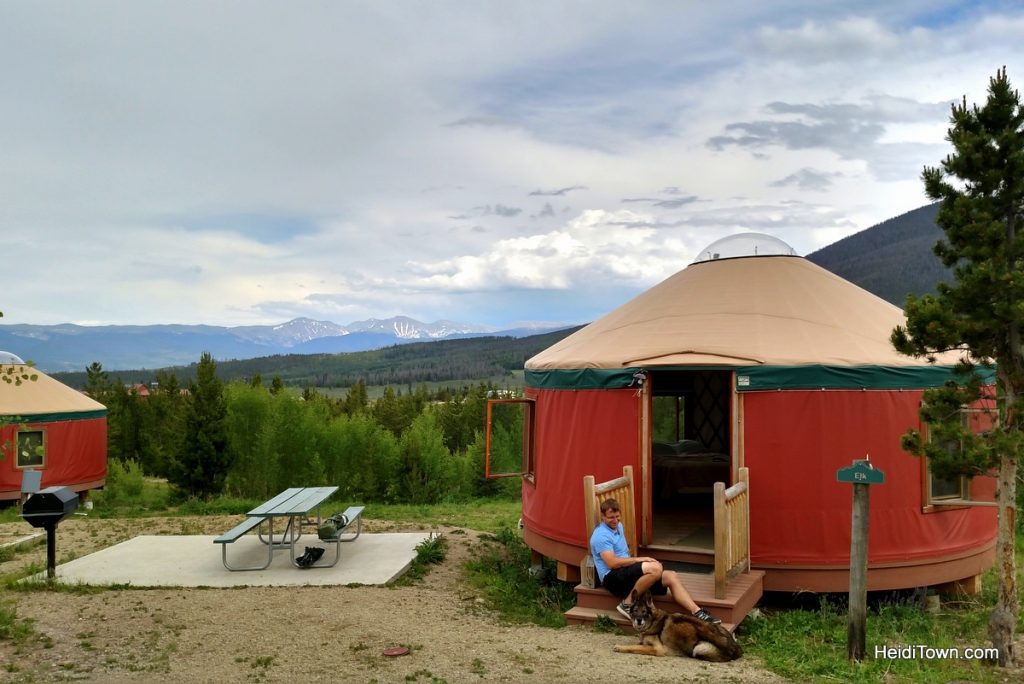 At the end of June we packed up the dog and headed out to Grand County, an area that is bursting with lupine, columbine and other colorful wildflowers during the summer.
We arrived at Yurt Village, a cluster of yurts perched on a sloping hill at Snow Mountain Ranch, in the afternoon.
Each yurt is built on a platform and has its own outdoor space that includes a picnic table, barbecue, fire pit and tent site. Inside, guests will find a queen bed and two bunk beds.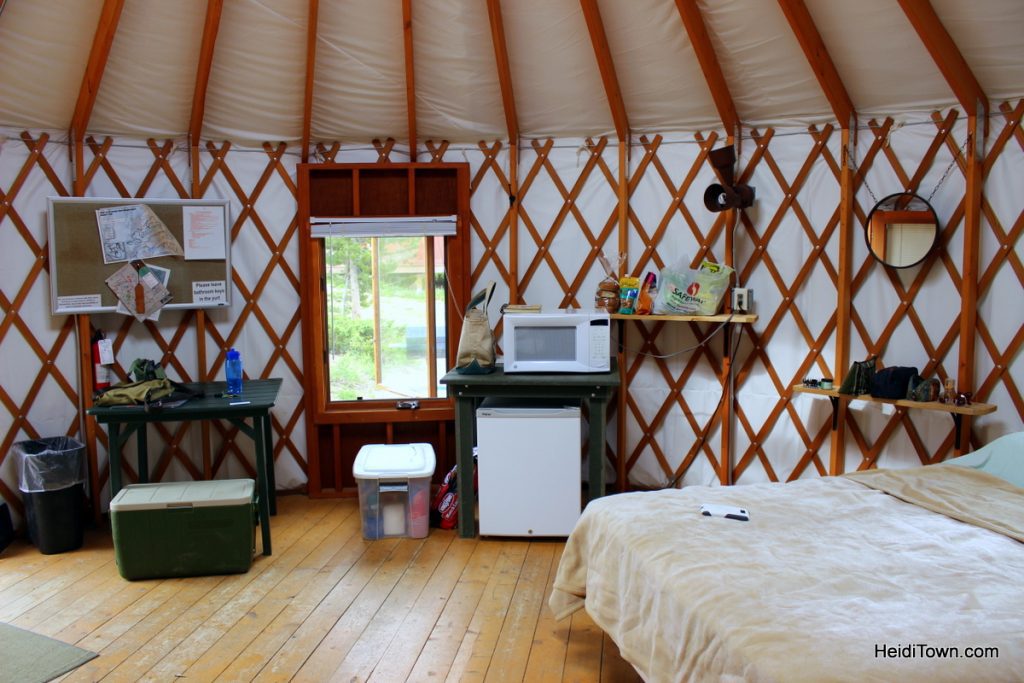 All the yurts are wired for electricity and each has a mini fridge and microwave. As we unpacked I looked at my phone and noticed that Yurt Village even has wi-fi. A stay here is not exactly "roughing it," and in fact, qualifies as "glamping," aka glamorous camping. Continue reading →