vineyard
There's a road in Southwest Colorado where the rocks take the shape of sculptures, where canyons are speckled by twisted green trees and low-lying mesas are camouflaged by vineyards. In addition to being home to thousands of ancient archeology sites, this is grape growing country.
Located in the western part of Mesa Verde Country, close to the border of Utah, Road G runs from Cortez to Hovenweep, and there are lots of reasons to drive down this winding county road.
Of course, Hovenweep National Monument should be on your agenda when you visit Mesa Verde Country, but taking it slow on your way there is my recommendation and here's why. Continue reading →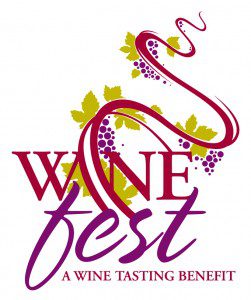 It's time for another great give away, and I know many of you will be very excited about this one because my citizens love beer and wine. Here is your chance to win a pair of tickets to one of the largest wine events in Colorado.
This is the 30th Anniversary of Wine Fest in Fort Collins, a wine tasting to benefit  Disabled Resource Services. DRS provides support for those living with disabilities in Larimer and Jackson counties. As one of the ten centers for independents in the state of Colorado, DRS provides resources to empower individuals with disabilities to achieve their maximum level of independence through advocacy, awareness and access to the community.
Wine Fest features 500 different wines paired with food from Fort Collins' restaurants. The evening also includes prizes, music, entertainment and a silent auction that raised $12,000 last year. For those who prefer beer, that delicious beverage will be available as well.
This year's Wine Fest is being held at the Hilton  located at 425 W. Prospect Road in Fort Collins, Colorado.  The event is scheduled for Friday, March 23 with general admission at 7 p.m.
Tickets to this amazing wine event are $75 each, but here's your opportunity to win a pair of free tickets from Wine Fest and HeidiTown.com.  Just leave a comment here telling me your favorite wine country. Are you a fan of wines from Australia? France? Chile?  Leave a response and be entered to win.
A winner will be chosen at random this Friday evening, March  16th.
Check out Wine Fest online at WineFestFC.org and check out their tasting tips.
Bon Chance!
~ Contest Closed ~