puppy mills
As many of you know, I'm a passionate dog-lover. I believe strongly in the dog/human bond and that's why it's inconceivable to me that some people abuse these wonderful animals. Puppy mills are a form of abuse. If you have any doubts, read the story of the little puppy mill rescue dog that inspired Hops & Harley.
Five years ago, the first Hops & Harley occurred in the taproom of City Star Brewing in Berthoud. Today, the event is held at Fickel Park and has grown into a festival that attracts dog and beer lovers from around the country; after all, Harley, who passed away last year, is quite famous. His work as a spokesdog against puppy mills eventually resulted in him becoming the 2015 American Hero Dog.
City Star Brewing is the host of Hops & Harley and 100 percent of the proceeds from the event go to Harley's Dream, a nonprofit dedicated to raising awareness and educating the public about the commercial dog breeding industry (aka puppy mills).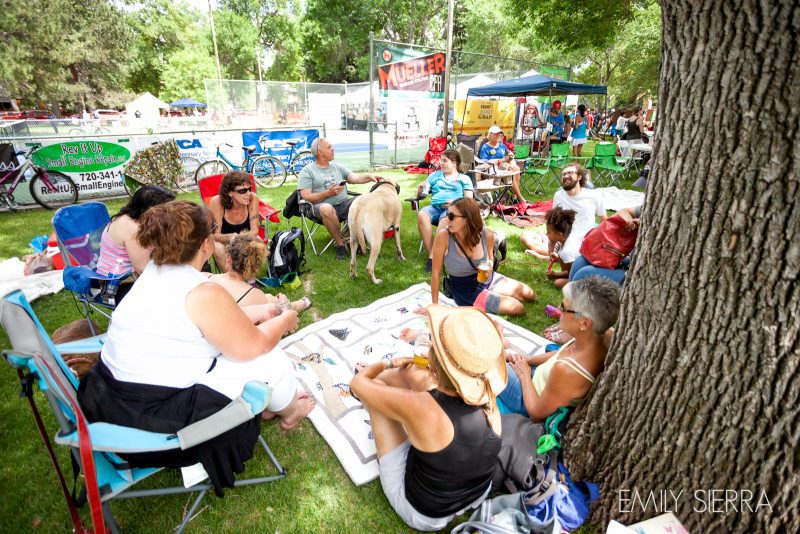 While puppy mill tales are sad, Hops & Harley is a celebration. This year's event features live music from Bonnie & the Clydes and Woodbelly Bluegrass Band. Food trucks will be in attendance, along with activities for children and for dogs. In addition, attendees will enjoy a photo booth, doggy doppelgänger contest, Painting & Pints, and they'll have a chance to learn about puppy mills.
Of course, no Hops & Harley is complete without beer. City Star will be pouring a variety of their craft beers including Harley's Wheat, and a personal favorite of mine, Spirit Hound Distillers from Lyons, will provide cocktails.
Hops & Harley is kid-friendly, dog-friendly and free, so pack up the entire family and head to Berthoud on Saturday, June 24.
Hops & Harley
June 24, 2017 | 11 a.m. to 6 p.m.
Admission: FREE
Like City Star Brewing on Facebook
#HopsandHarley
***
Featured Festivals spots on HeidiTown are paid advertisements. If you'd like to have your festival or event considered for a feature contact TheMayor@HeidiTown.com. Thank you!
I've been lucky enough to be involved with Hops & Harley from the beginning. This festival is not just a fun dog-friendly event, but it raises awareness for a cause that is close to my heart, National Mill Dog Rescue.
Who is Harley?
National Mill Dog Rescue saves commercial breeding dogs from puppy mills, and Harley, the festival's namesake, was a spokesdog against puppy mills until he passed over the rainbow bridge earlier this year.
This pint-sized chihuahua spent the first ten years of his life in awful conditions as a breeding dog at a puppy mill in the Midwest.
After Harley was rescued, he spent the last five years of his life saving puppy mill dogs and educating people about the horrors of puppy mills. Harley become the American Humane Association's Hero Dog in 2015, making him a world famous celebrity dog. He touched hundreds of thousands of lives over the years and through Hops & Harley, his legacy lives on.
Hops & Harley
This festival takes place annually in Fickle Park in Berthoud, Colorado. Hosted by City Star Brewing, it's a dog and beer lovers extravaganza. City Star serves up their award-winning craft brew while bands play on the main stage. There are food trucks, dog-centric vendors, childrens activities, a dog agility course and more.
Well-behaved dogs are not only welcome at Hops & Harley, their presence is encouraged. A number of National Mill Dog Rescue rescue dogs show up at the festival (many NMDR rescue dog owners fly in or drive hundreds of miles to attend).
Brewery Dogs Beer Tasting Event
Brewery Dogs Beer Tasting at Hops & Harley is a new event this year. While the main festival is free, this is a ticket event.
The Brewery Dogs Beer Tasting tent will feature 15 breweries pouring their dog-related brews such as City Star's Harley's Honey Wheat, Copper Kettle's Charlie's Golden Strong and High Hops' Brown Dog IPA. A few of the dogs that inspired these tasty beers will also be under the Brewery Dog Beer Tasting tent.
This event takes place from 2 to 6 p.m. during Hops & Harley and tickets may be purchased here.
And here's what I think is the best part about this festival: One hundred percent of the proceeds of Hops & Harley, and the new beer tasting event, will go to National Mill Dog Rescue. Nothing is more fun than festival-ling for a good cause!
Hops & Harley
Saturday, June 25, 2016
11 to 6 p.m. (free)
Brewery Dogs Beer Tasting 2 to 6 p.m. (ticketed, $20)
Fickle Park, Berthoud, Colorado
CityStarBrewing.com/hops-and-harley
#HopsandHarley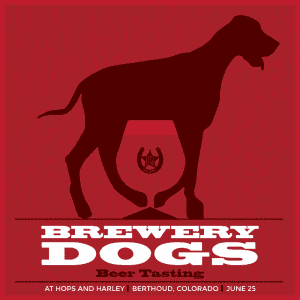 ***
Featured Festival spots on HeidiTown.com are paid advertisements. Interested in having your festival or event considered for a feature? EmailTheMayor@HeidiTown.com.
Save
Save